For many years, there have been lots of ways to build and acquire homes. Depending on where it is, it can become very complicated and inaccessible to do so. That's possibly the reason why what's nowadays known as "real estate crowdfunding" was born. This type of crowdfunding already has platforms where you can carry it out.
Today we're going to study this crowdfunding category and see what's it about.
What is real estate crowdfunding?
We're going to talk about this type of collective financing. Basically, real estate crowdfunding is a new way to invest in real assets. To serve this purpose, it has a digital platform where users can register and gain access to it. Within this platform, you can find different "projects" about the reformation and purchase of generally urban buildings.
Users can rent or sell their properties. And if one of the projects is about the construction of a property, users (who become investors) give financial contributions. So that the project can be carried out, if it complies with the features that they consider.
The companies that run these platforms are responsible for carrying out all the procedures and analyzes of these investments. And as in a crowdfunding platform, they charge a commission in percentage that equals to their earnings. We'll explain all of this in depth so that you understand better.
How does real estate crowdfunding work?
Real estate crowdfunding platforms have a single objective. Propose to users to invest in projects of buying previously chosen real estate according to its purpose. The properties are also classified by their location, their antiquity and according to the reforms or modifications required.
Users who register can search for projects and choose the ones they like the most or that adjust to their needs. And from there, they invest money in those projects that are of their preference. By contributing money, users become investors and also become owners of the property. Along with all the other investors who also contributed money for it.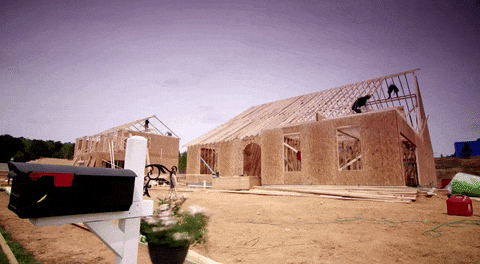 When users access the platform and review the projects, they can find more useful information. Which includes the necessary budget to build, reform and pay property taxes. It also allows them to see the property's profitability when it's rented or sold.
And just as in crowdfunding platforms, the crowdfunding experts behind it are the ones who decide how long each project will last. According to the considerations and evaluations they make. Investors will earn income from the rental and/or sale of the property, said income will depend on the amount of money they have invested in it.
The good and the bad of real estate crowdfunding
Like any form of alternative financing, real estate crowdfunding has its pros and cons. The good thing about real estate crowdfunding is that it serves as an alternative form of investment. Almost displacing banks and other traditional financing methods. It also doesn't require investing a large amount of money, so new possibilities open up for other people to integrate.
The investor can become involved at the time he/she considers during the course of the project. In short, it can be considered a "Plan B" next to bank financing. All these factors make real estate crowdfunding a good option. This crowdfunding method is quite famous in Spain.
A noteworthy real estate crowdfunding platform is Housers, whose main officers are located in the aforementioned country. It's designed to allow people to become investors in real estate and acquire said assets. One of it's particular benefits is that it doesn't require that an investor has a lot of money to make an investment.
One of the disadvantages of real estate crowdfunding is that it may have legal limitations depending on the country. Another point is that it requires the investor to have high financial knowledge to realize how to identify risks.
For small savers or beginners it's more complicated to know how to measure the risks in investments. And another disadvantage that also happens in traditional crowdfunding, not having control of money. Namely, not knowing if the money invested will really go for the purpose in which it is contributed.
Lastly, just like traditional crowdfunding, real estate crowdfunding may (albeit rarely) easily invite corruption. In addition, it's important that whoever manages the platform is also an expert in real estate and not just start-ups.
We hope you liked this entry. We invite you to share it on your social networks so that others can benefit from it as well. Regards!
Related: What You Shouldn't Do As A Musician In Crowdfunding
Be always cautious in real estate crowdfunding…