Buying online is easy and fast, MercadoLibre and Linio are pages where selling and buying is something as simple as tying your shoes, but which one is better? Linio or MercadoLibre?
First we must know that both are web portals where you are looking for an item that you want to buy between different categories. There are categories of home, toys for children, books and many more. But, the most attractive thing is that they allow you to sell from the comfort of your home.
That means, if you want to set up a business or an electronic store, Linio or MercadoLibre are a great tool to sell your products. However, there are many differences between them. Both have advantages and disadvantages that make one better than another. Which one will be the winner?
MercadoLibre
Mercado Libre is an Argentine online sales company, it is widespread throughout Latin America, in 2016 it had 174.2 million users throughout the continent. Here you can sell new or used products, so if you like second-hand items or have something you no longer use, you can take advantage of this page.
Advantages:
The platform is quite simple, it is very easy to publish a product within it.
You can make free  publications, so you do not owe anything to MercadoLibre for selling your article
It has its own platform to store money that is MercadoPago, in this way you can make your purchases much more automatically.
The articles appear in Google, which means that if you google the product you are looking for, you will probably see a link from MercadoLibre.
It has 25 different categories, which allows you to buy and sell almost anything, compared to linio that only has 17 categories.
To start selling you only need to register and that's it.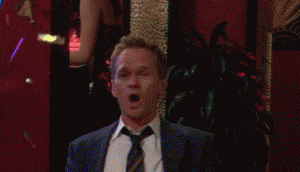 Disadvantages:
Not all publications can be free, from five published publications there is a percentage of the sale that goes to MercadoLibre.
If you want your products first in the lists you have to pay a high percentage to Mercado Libre so that your products have visibility.
The sellers are unknown, this causes that there is some distrust when wanting to buy a product.
MercadoLibre does not allow you to communicate directly with your consumers until the moment they give you the "buy" button.
They do not have a shipping platform, this means that you have to find another shipping company and move from the comfort of your home. This is not very useful if as a seller you are very busy, it is not unreliable because a postal company can lose or damage the product.
Linio 
Linio is an electronic store where you can buy products of very high quality with guaranteed shipping. It originated in Mexico, in 2012, with the help of German funds. Its growth was amazing, since for the following year of its creation it had already achieved more than 1 million visits. This and a profit of around 300% allowed it to expand to other countries in the continent, such as Colombia, Chile, Peru, Argentina and Venezuela.
Advantages:
Linio guarantees quality, its products are verified brands
It has chats and customer services that allow you to clarify your doubts when you want to buy a product
The platform is easy to use that makes you get to the product you want quickly.
You can pay in many ways: with credit card, transfer or payment with cash on delivery (the only website that offers this)
It has many coupons with likable discounts
Themselves are responsible for shipping, unlike MercadoLibre, which is not directly responsible for the shipment.
Disadvantages
It does not offer you as much variety as MercadoLibre.
Although the shipment says that it takes 3 or 6 days, there are cases in which it takes 8 days.
Many of your consumers criticize that customer service is very poor, if you communicate a problem you have many chances of losing.
Lack of privacy of the database, you have to be very careful because sometimes you get scammers posing as sellers. They use the information you use in your Linio account.
They usually do not notify when the product arrives, so do not be surprised if a package arrives at the door of your house.
To sell in Linio you need to strictly be a seller of new and original products. They do not accept second-hand products.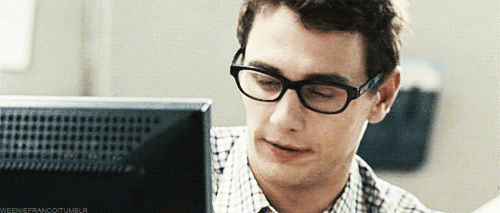 …In conclusion…
The electronic stores are taking a lot of strength and the popularity of these pages is a sample of it (by the way, if you want to boost your electronic business, we show you how;)) Both are good pages, and depending on what you want to do, one may suit you more than the other.
However, in MercadoLibre you have more facility to sell (and more if they are second-hand things), you can also offer services, however, Linio is very useful if you have a company that sells original products and want to expand your business to a platform online.
In conclusion, if what you want is just an extra income easily and quickly, MercadoLibre is your most accurate option, but if you want to establish as a legitimate seller or merchant the best thing is that you are both in Linio and in MercadoLibre.
Help us spread useful information, share this post on your social networks.
You may also like:
MercadoLibre and Linio, alternatives for entrepeneurship