In the past, if you wanted to start a business or develop a product, you had to have initial capital or ask for a loan from the banks. With crowdfunding it is much easier to finance your product, besides, it has several benefits that go beyond money.
As we all know, crowdfuding is a form of collective financing in which anyone can donate the capital they want to raise funds for a campaign, in exchange for the product, small gifts or thanks.
Start your campaign or donate for any idea is quite simple, you just have to open an account on a platform and in short stories clicks you're ready! (If you want to know how our platform works, click here).
I bet you are wondering Why should I fund my product with crowdfunding ?, Here we present a list of your benefits, so you are convinced that this is the best way to finance your business.
1. Connect more easily with your users.
The collective financing campaigns have the peculiarity that they are quite entertaining and interactive, since they use audiovisual resources and the power of social networks. If you have an effective strategy and a very good diffusion of your campaign, you can get many collaborators and investors interested in your proposal.
Feedback from stakeholders can also help improve your product, since you would be receiving information and wishes from your potential customers, so it is a much more pleasant way to connect with your users.
2. Wide field of donors
Within conventional finance, there are few people who can finance your business without you becoming indebted, this is what eliminates crowdfuding. Anyone can donate, it does not necessarily have to be a bank or an investor.
In addition, the collaboration attracts more collaboration, this means that those who collaborate spread your idea and that is how the goal of the campaign is reached.
3. Commitment to the product
[bctt tweet = "Having a community interested in your product is the most valuable benefit of crowdfuding." username = "solidaridadla"]
By connecting with your users, you achieve a network of people who want your dream to come true. They begin to feel committed to reaching your goal.
The collaboration creates a sense of belonging that another type of financing can not give you. Donor companies are interested in collecting the funds, because that will help them in their reputation, while the other collaborators will have a product that will solve their lives or they will simply feel happy for having supported a cause.
4. Direct and necessary information
Funding campaigns allows you to explain your idea and specify why you need the funds, but this will depend on the information you show to your collaborators being clear and precise, so that there are no doubts about what your product is and why it serves.
One of the principles of crowdfuding is that it handles information transparently, since it honestly places all the details of the business. There is no way to get cheated or cheated out of a funding campaign.
5. Easy processes
As we previously explained, with collective financing, bank loans were left behind, and entrepreneurs are not inhibited for fear of accumulating a debt. Having your campaign saves you much more time and money, since you forget meetings with investors, doing and analyzing accounts.
And if you did not know it, doing a business in the conventional way is not easy, since in 2012 Forbes magazine determined that around 98% of the business plans presented to investors were rejected.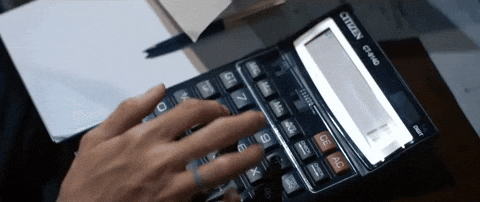 For donors, it is also a fairly simple system. They see your material, your creative video, to decide if they want to contribute to the cause. If the decision is positive, you just have to press a button and complete with your data, it's as easy as that.
6. Freedom to donators
Undoubtedly, this is a very flexible financing method, since it does not require donators to pay an exact amount, they can contribute whatever they want. Maybe, this at first does not sound so attractive, but think that if they are small but there are many, the goal will be possible.
This means that it does not matter if you do not have large investors or entrepreneurs that fund your idea, if you have a group or a large network of donors, together, they manage to gather all the necessary funds.
7.Reduces the risk in case of failure.
One of the things that entrepreneurs fear the most is risk and losses that can represent a failure. Validation in the market and agreements with investors can take a lot of money out of your pocket and get into debt in case the project does not go well. On the other hand, with crowdfunding the expenses are lower and the amount that the platform carries per commission does not exceed 8%.
We can not ignore that campaigning is less expensive and does not require so much investment (and what you invest, believe us worthwhile) and if you fail? It does not matter, because the world of collective financing can always try again.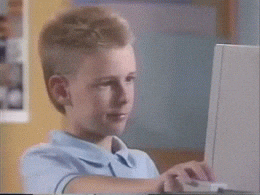 Remember that an effective communication strategy is necessary if you want your campaign to be successful. The more creative and understandable your campaign is, the more interested you are in your proposal. Decide to finance your business with our platform, that with these tips, you will reach the goal of your campaign. We wish you the best of success! 😉
You can complement the information in this post with: How to get contributions for your crowdfunding campaign
If you think this information is useful, share it with other people, so we would be creating a network of entrepreneurs!
Crowdfunding beats conventional financing!