As if it were a blessing, technology came into our lives and it did to stay. Considering that the digital era was born from it, we must recognize that it allowed us to improve our lives in an untold way. Although t's not unexpected that some people still find it difficult to adapt to it.
But the truth is that technology broke the boundaries and connected people from all over the world. Promoting business, innovation and entrepreneurship. Today we'll see 4 cases that tell us about it.
How technology broke boundaries
It was largely thanks to technology that businesses, crowdfunding and entrepreneurship proliferated in the world. But perhaps a more important factor is that it allowed people to promote these three elements from nations to international levels. Or vice versa.
This means that technology made it possible for many businesses to prosper not only in their countries of origin but in the world as well. It also made crowdfunding reach Latin America, a continent where innovation continues to be promoted. And what can we say about entrepreneurship? Technology also allowed many of us to fulfill our dreams and create new things.
However, mentioning all of this is not enough. It's necessary to see examples that talk about it. For that reason, today we bring you 4 moments in which technology helped people uplift their businesses internationally or connect with the whole world.
Biendateao.com
What was the vision of the Venezuelan journalist Damaso Jimenez when creating Biendateao.com? Connect other Venezuelans with the reality of their country and the world. This website was founded on April 19, 2010 and serves as a digital newspaper.
It's updated daily with relevant news about Venezuela in the social, political and economic contexts. It also displays articles from various experts, journalists and well-known figures on topics of Venezuelan life. But what made this newspaper become more than that…? Becoming a news website designed to inform Venezuelans from all over the world.
And although it sounds unusual, that's the case. Biendateao.com is a newspaper that seeks not only to reach its country of origin, Venezuela, but also to inform Venezuelans who are abroad. Especially taking into account that this country is facing major economic, social and political problems that increase its migration rates.
Therefore, this news website is in charge of showing timely news of Venezuela for Venezuelans inside and outside this country. Damaso is currently conducting a crowdfunding campaign to improve the service, called Un portal de historias de venezolanos para venezolanos.
You can take a look and make a contribution that'll make this digital newspaper much better.
Tinder
The idea behind this website isn't new, but certainly it made it become known worldwide. Tinder is an application that allows people to meet but under certain criteria, if both people meet and show mutual interest in each other, they start talking via chat.
This new form of socialization is created under the philosophy that human relationships are much better when both participants show mutual interest in each other. The thing is that Tinder has changed a lot about how love and romance unfold today. With more than 50 million users around the world, this application certainly demonstrates how technology connected people.
We don't blame anyone for thinking that this app is mainly used for hookups. But we must admit that it has created a new way of establishing interpersonal relationships. As a matter of fact, the arrival of technology has increased individualism in a society where people depend on many of their electronic devices.
Therefore, Tinder's developers' decided to capitalize on the needs of human beings to interact in an unusual way. For this, they took advantage of the great boom left by the digital era, to promote human relationships through technology. Thanks to Tinder many couples from all over the world met, got married and managed to live happily.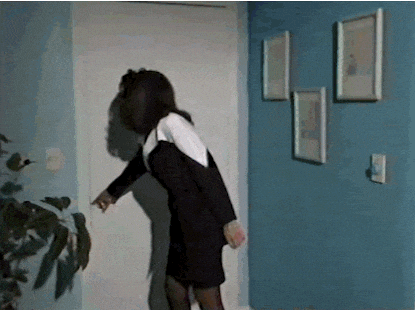 FIRST Global Challenge
This is, if not the only, the most famous global robotics event in the world. Appearing for the first time in 2017, under the direction of the non-profit organization FIRST Global. This event is characterized by its Olympic-styled competitions about robotics.
Since its launch, the FIRST Global Challenge has brought together engineers, inventors and fans of robotics from all continents. What's it about…? Groups of people around the world demonstrate their knowledge by creating robots and competing with each other.
Each group of people is asked to program their robots to complete certain tasks. Such as how to recognize colors or fulfill certain orders.
The team whose robot has completed all the tasks, will be victorious. It should be noted that this robotics event has attracted the attention of everyone and everyone who is passionate about technology. Including, of course, countries in Latin America such as Mexico, Colombia, Honduras, Venezuela and many more.
In fact, the team that represented Venezuela in 2017 is conducting a crowdfunding campaign. In order to obtain enough economic income to pay for lodging, transportation and robotic kits. This campaign is still active and you can access it in this link.
You can take a look and give a contribution, so that these young entrepreneurs represent their country and fulfill their dreams.
SocialGest
We're going to finish this entry in the way that we like the most, with an example from Latin America. SocialGest is an app that allows you to manage various social networks and carry out various functions. Mainly, schedule publications to appear at a specific time and date.
It allows to observe the progress and effectiveness of your posts or messages on these social networks. The truth is that this application eventually became an entrepreneurship.  How so…? It turns out that Jose Enrique Martorano, a Venezuelan systems engineer, had the duty of managing social media during his work.
Particularly the ones from the company where he was working with.
The funny thing is that instead of looking for apps that would allow him to carry out the work, he decided to create his own. In 2015, a beta version of SocialGest was released, then after 6 months it was commercialized and even reached the international level.
It reached countries like Spain, Dominican Republic, Mexico, Colombia and even the United States. Where it managed to receive prestige, earn income and a lot of acceptance. For example, the app allows you to program posts on Instagram, a function that community managers had always wanted.
Another very remarkable feature of SocialGest is that it offers a free lifetime plan. Contrary to other social media managers, which charge a commission for its services. In short, this application managed to break the boundaries.
If you liked this post, share it on your social networks! Thank you very much for reading!
Do you see how technology has changed business…?