Crowdfunding campaigns have many things to consider. One of them are the graphics that you use to talk about them and promote them. Please take into account that this isn't something mandatory that you must have or that'll determine your campaign's success or not.
However, it'll allow you to look more striking before your audience. We're going to give you 3 basic tools that anyone can take into account.
What are graphics?
Graphics can be understood as any visual element whose objective is to communicate something to your eyes. This obviously derives from what is known as visual communication. It explains why the saying "an image is worth more than a thousand words" was created.
It's known that most communication between people is not verbal, since 90% of it is non-verbal. In that case, we'll define what type of elements are considered as graphics.
In general, these can considered graphics: drawings, illustrations, graphic design, animations, typography, colors, among many others. But wait, don't worry! Those were just some examples, you don't have to do all that in your crowdfunding campaign.
You can choose only the ones that you like or adapt to your needs. Now that you understand what graphics are, let's go to the most important thing: the tools you can use.
1. Invest in graphic design
With this we don't necessarily mean economic investments. Investing also refers to doing it yourself or having someone else do it. In one way or another, it would be good to create content through graphic design.
You have different options. One is having a competent version of Adobe Photoshop or any other sophisticated design program and do it yourself, if you know how to do it. If that's the case, go ahead.
Another thing is having enough money to hire a graphic designer that can advise you and that you can hire to make graphics for your campaign. In the long run, if you're inexperienced (and there's nothing wrong with that) or don't have enough money, there's a last alternative. Don't despair!
We recommend using Canva, it's a 100% free content designer that allows you to create what you need. It's very easy to use and it's just a matter of clicking, dragging and dropping the items you want to use. It allows you to add text, images and template layouts for free. With additional paid but optional content.
Seriously, it's super easy to use. Not only can it serve your campaign's graphics. You can also also use it for your social networks, posts, materials for digital marketing and anything you need to promote your campaign.
2. Create content accordingly
When you're creating your campaign, consider that its main page isn't only important. Especially when creating graphics. In previous entries we've talked about the relevance of varying the content according to the place where it's published.
The same applies to the design and creation of graphics for your crowdfunding campaign. For example, a publication for Facebook might require an image with specific dimensions and size. Because of this you have to think of a design that's more adapted to this platform.
This also applies for Instagram, which requires even more attention because the visual content there is its strong point.
What kind of content can you create…? If your campaign is, for example, to launch a product, you can create an infographic that explains what's it about. Or if you're financing the publication of a book, you can design and publish allusive images for social media with quotes from it to hook up your audience, etc.
Everything depends on what you want to display that you consider important within your project. If you plan to promote your campaign in different social networks, the idea would be to make content adapted to each one of them.
Take into account that the style of your campaign or brand's graphics must be present in all the social media or platforms that you use. Be it Facebook, Instagram, LinkedIn, a blog or your website. This will generate confidence in your audience, remember that the first impression is important.
3. Think your content very well!
If you're not a graphic designer or you don't have a developed creativity sense, it can makes things complicated. However, now that you have several options to make graphics, let's give you some last advice. First, what's important about your content is that it's attractive.
"Attractive" has more than one meaning and can encompass many things. But to avoid confusing anyone, we can tell you that your content must elude being simple and boring. Ensure that your content's message is clear to understand in a persuasive way.
There are many ways of doing it. One is playing with the emotions your audience feels when they see something. What do you feel when you see someone preparing a tasty meal? You feel like eating, right? That's the point, your content should reach the feelings, appeal to logic or demonstrate confidence to your audience.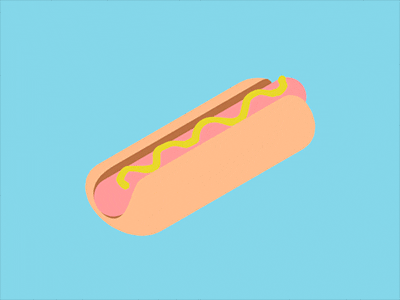 Second, don't add extra stuff or overload your content. Less is more. Go straight to the point and limit yourself to creating contents that do their work without being exaggerated. It's not necessary that you think a lot to be creative, you just have to have ingenuity.
Finally, always work according to what you need or do. It depends on what your crowdfunding campaign is about and what message you want to give. If your campaign is about launching a product, showing photographs of people using it or placing infographics where it's explained would be convenient.
You're the one who decides how the content will be and which aspects you want to point out about your campaign.
If you liked this entry, we invite you to share it on your social networks so that other people can see it. Regards!
Have fun creating your graphics!